100
Istanbul
Remote Informal Survey
Istanbul, Turkey 2018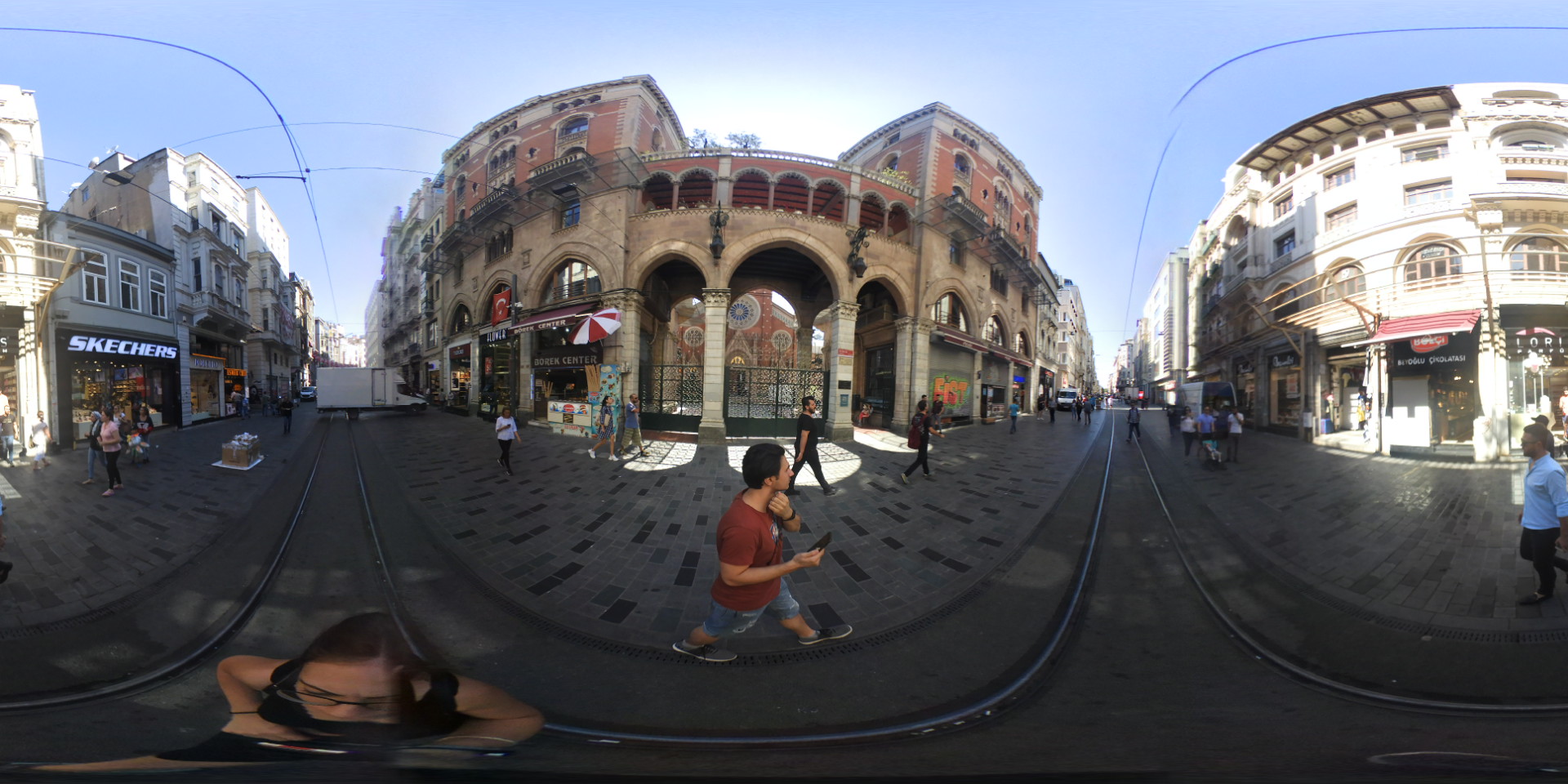 LANDSKIP Lab was invited to exhibit in the 2018 Istanbul Design Biennial with their research, Flâneur Scanner - a remote sensing scan and audio recording project of the streets of Istanbul.
The exhibition consisted of a video instalation that demonstrate the process and atmospheric manipulations of the surface of the city. This data collected on site by a local pedestrian, with instructions and equipment prepared and processed remotely in the LANDSKIP Lab workshop in Basel, Switzerland.
During the Biennial, a subsequent 3 day workshop focussed on a phenomenon detected in the Istiklal street in the Beyogyu district - the gradual erasure of its famous local cinemas. The locations of 24 cinemas were discovered during the on-site research, most of which have disappeared in the last decade. The Akbank Sanat on the Istiklal, location of the Exhibition and Workshop is two doors down from one of the cinema sites studied.
The blurred, atmospheric scan results were inspired by and framed by the representation of Atget's Paris at the turn of the 19th century. The motion and sound of the Isiklal streets further enhanced the sensation of the Flâneur, touring a scanned city in a constant process of evolution.
The video summary demonstrates the process, research and the results of the intense workshop, as well as a fictional and multi-scalar assembly of some of the photogrammetry data acquired. The simultaneous fascination and memorialisation of these sites lead to experiments in scanning, re-assembly and late-night projection of the city surface back onto its own darkened facades.
The cinemas of the historical Istiklal
Point Cloud of the Istiklal Street
Biennial workshop discussion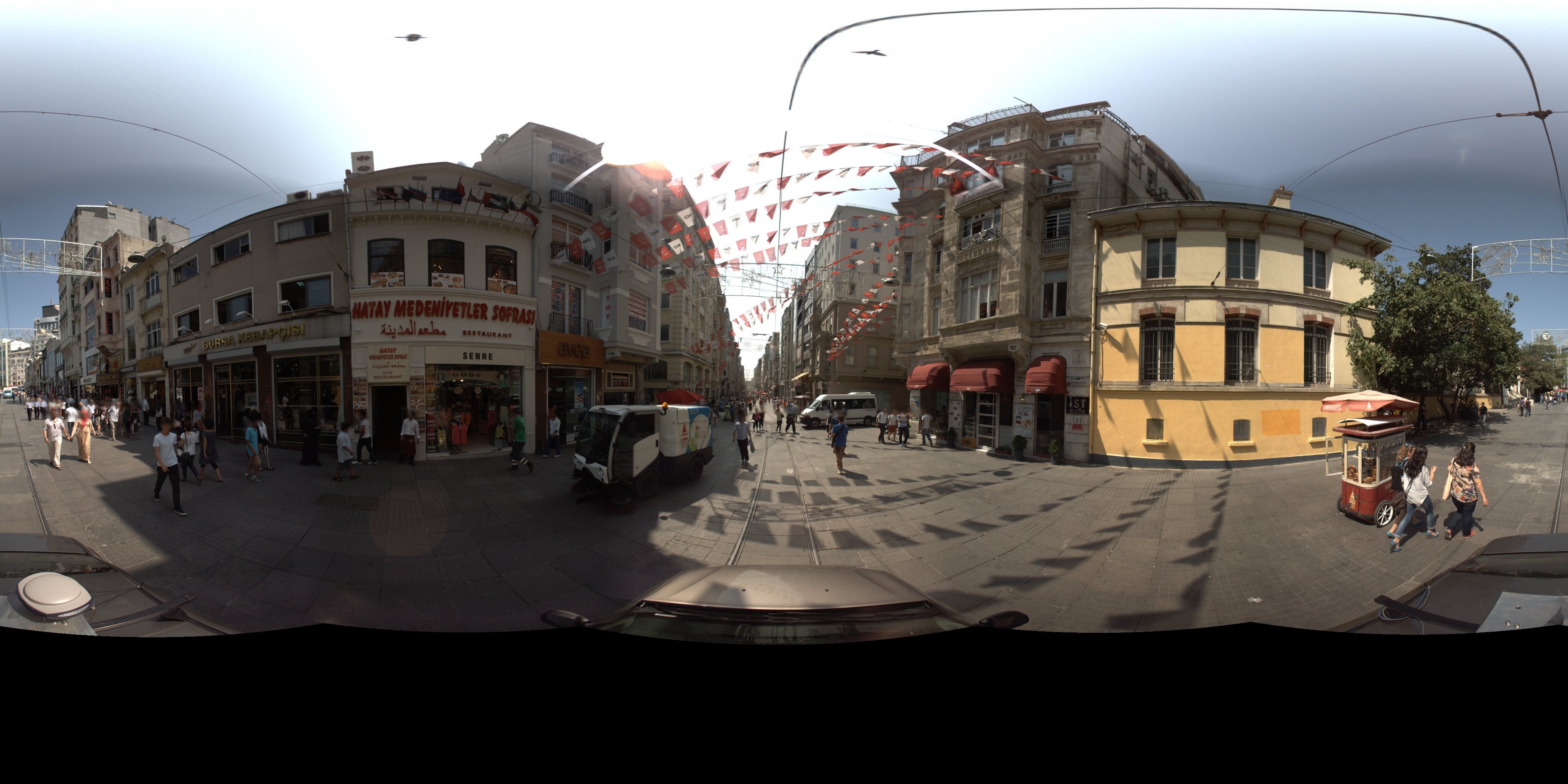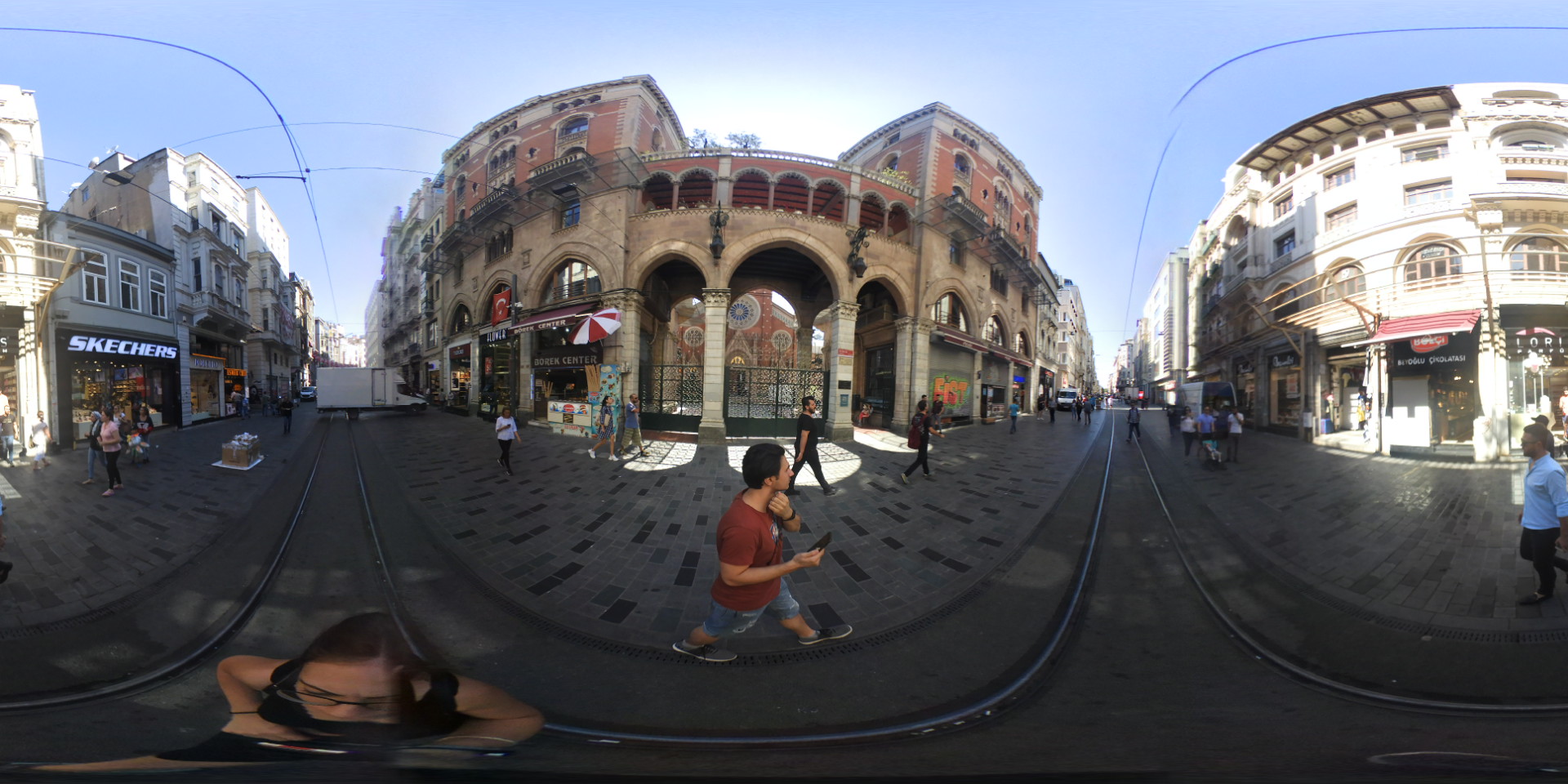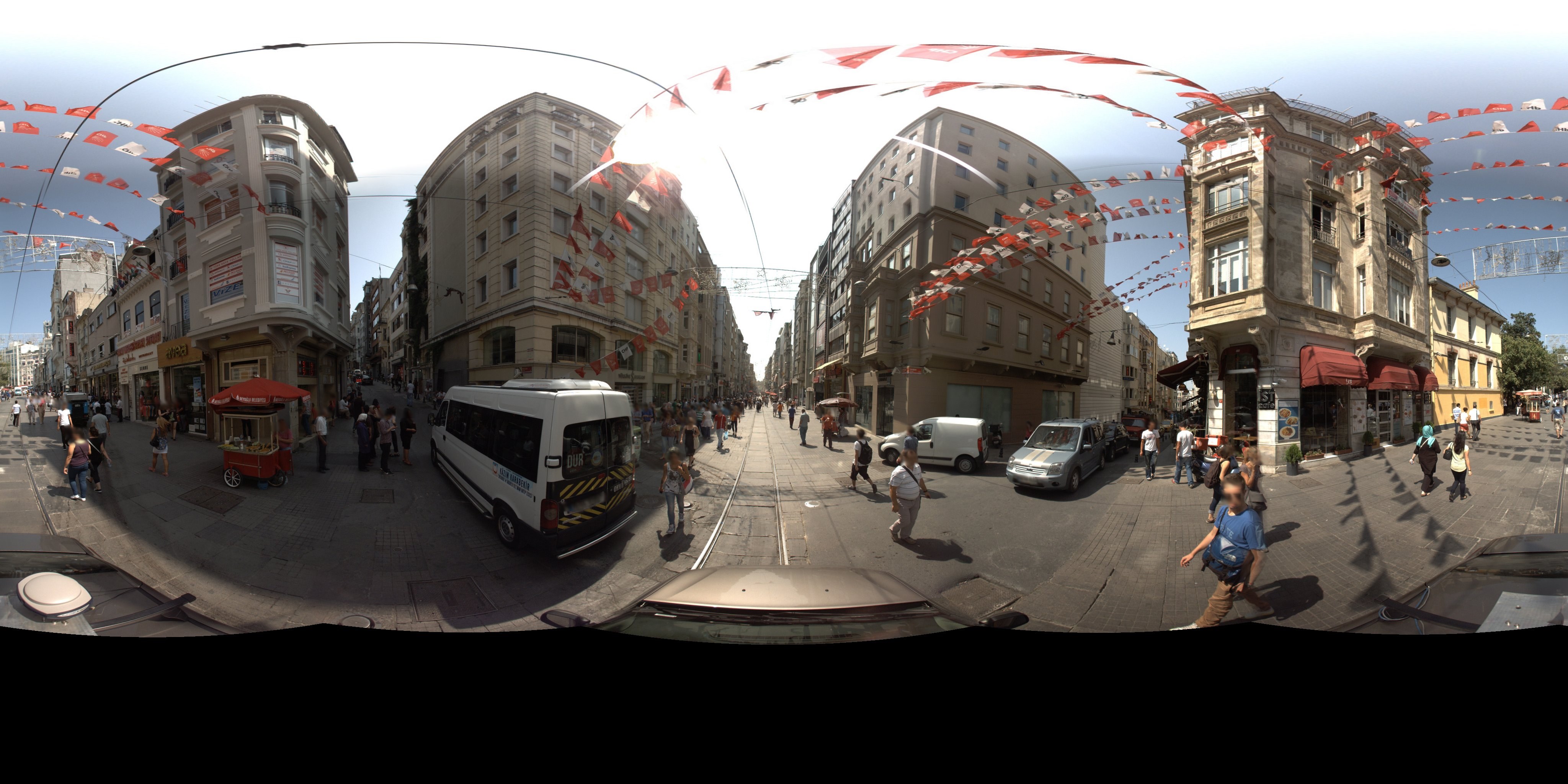 Remote survey setup
GPS Track, noting key cinema sites detected
Pointcloud of a closed cinema by the Istiklal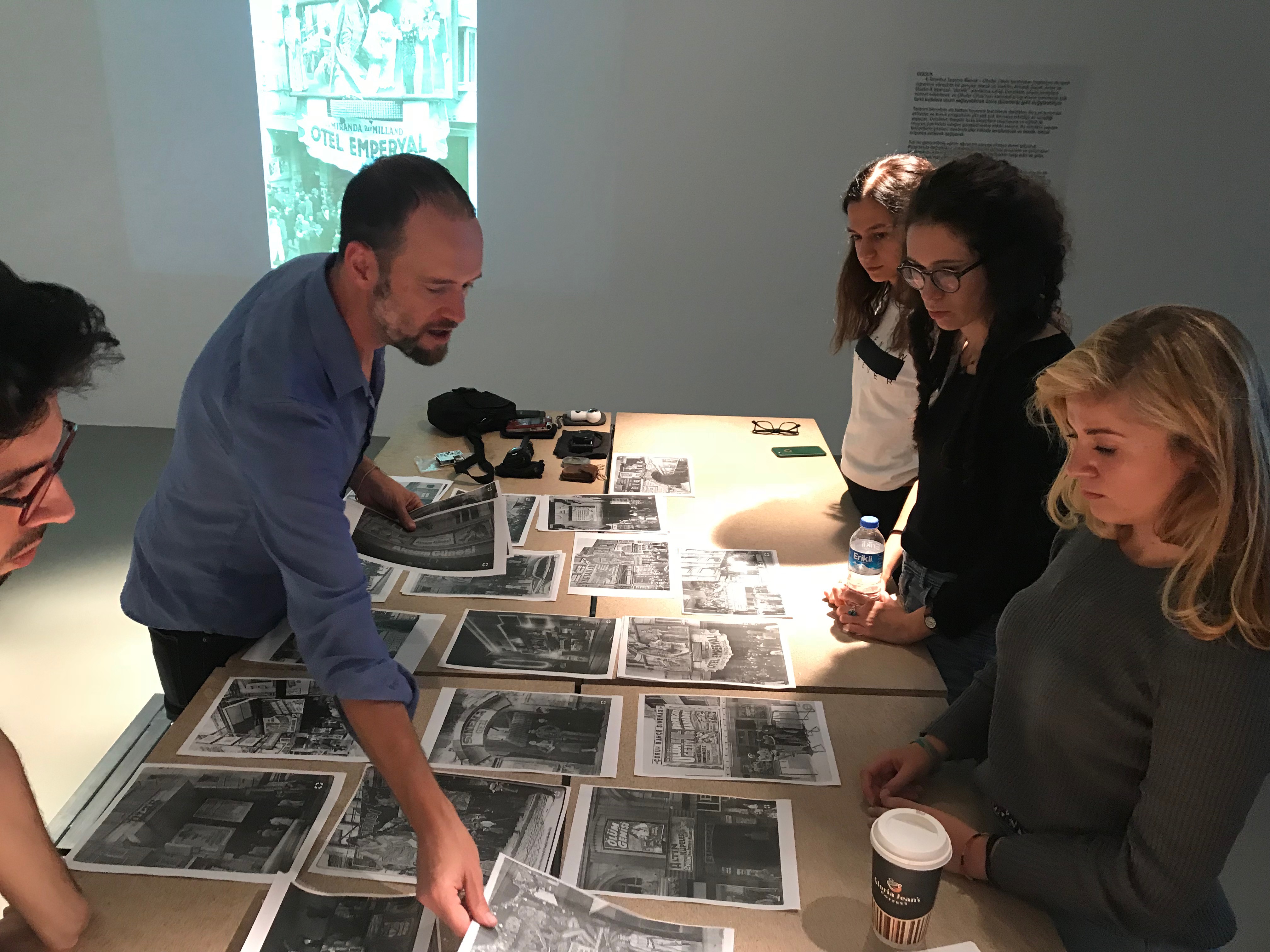 The work of LANDSKIP was presented at an invited lecture at the Istanbul Technical University, as well as a visit the impressive active construction site of the massive Istanbul City Museum with
Alper Derinbogaz
, founder of
Salon Architects
, for a
landscape survey
.